Press Releases
03/09/2019 1:29 PM
-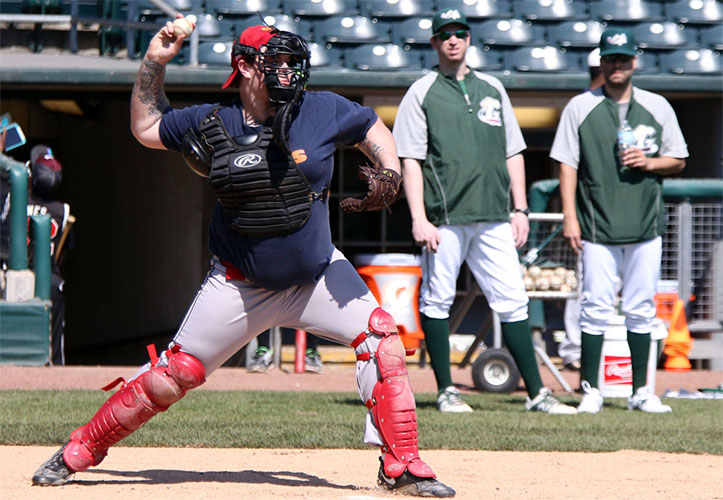 GARY SOUTHSHORE RAILCATS ANNOUNCE 2019 OPEN TRYOUT CAMP
GARY, IN – The Gary SouthShore RailCats and manager Greg Tagert announced that the club will host an Open Player Tryout on Sunday, April 28th at U. S. Steel Yard in Gary, Ind. The tryout camp will have a player report time of 11:30am.
If there is inclement weather April 28th, the tryout will then be pushed back to Wednesday, May 1st, with previous start times remaining the same.
All players 18 and older are eligible to register for the open player tryout. The registration cost is $50.00 for tryout participants. Tryout participants must bring their own baseball equipment, including cleats, gloves, wooden bats and catcher's gear.
Upon arriving at U. S. Steel Yard, players should enter through the RailCats Entry Gate on Stadium Plaza between Fourth and Fifth Avenue and head to the field for registration. There is no need to pre-register before the day of the tryout. Players can only tryout at one position and should wear proper baseball attire.
The RailCats season opener is on Tuesday, May 21st against the Sioux City Explorers.

Fans can purchase tickets for RailCats home games by calling (219) 882-BALL or online at railcatsbaseball.com.
Back to index...
About the Railcats
A day at U.S. Steel Yard is non-stop fun, and that's even without the baseball! The RailCats promise a wide array of laugh-out-loud between inning entertainment, great giveaways, jaw-dropping fireworks and a family-first, kid-friendly atmosphere! RailCats fans come in all ages, shapes, and sizes, and the RailCats promise every fan will have fun.
Quick Links
Find Us
U.S. Steel Yard
One Stadium Plaza
Gary, IN 46402
219.882.2255