The Greens at the Steel Yard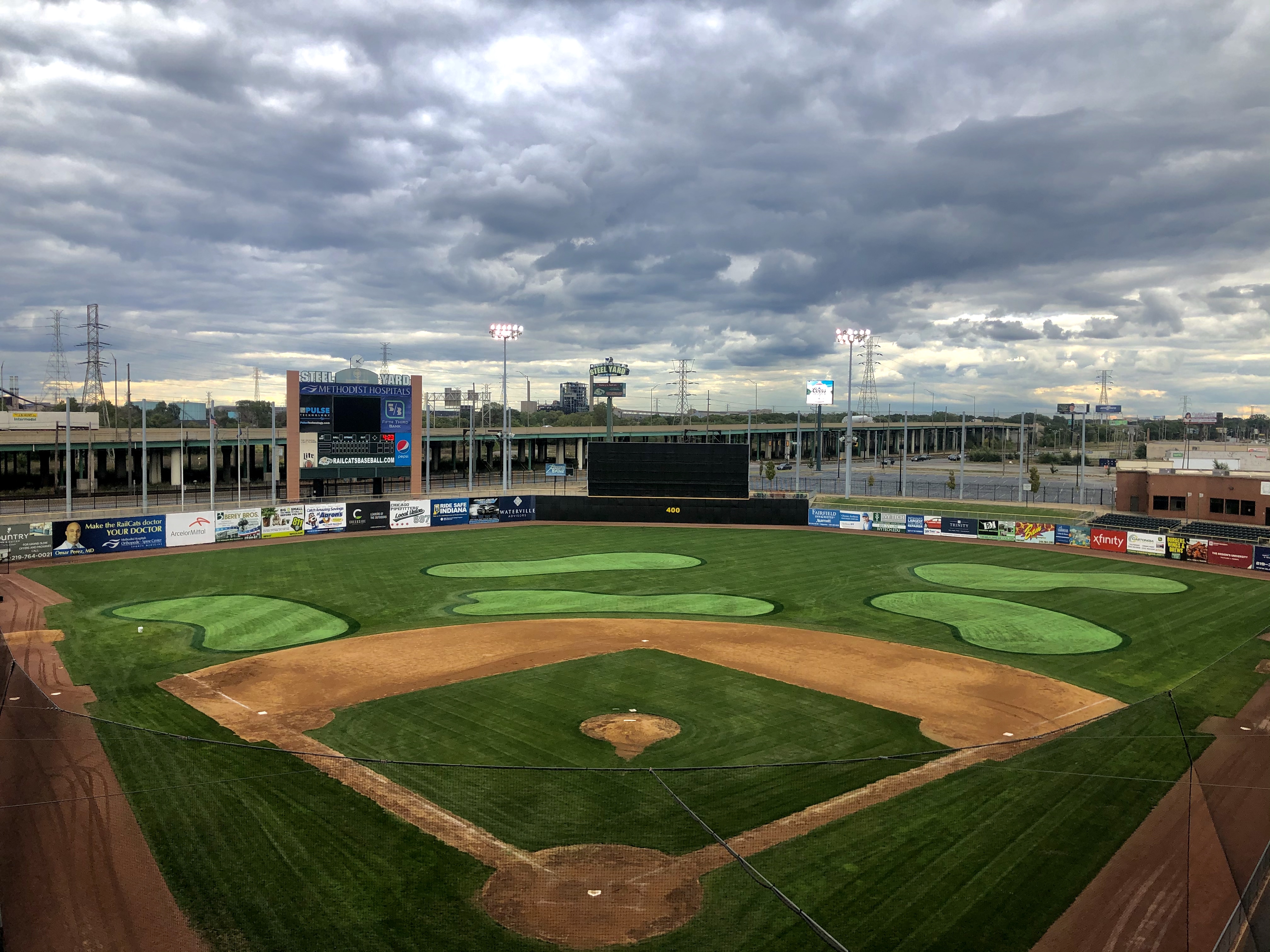 This outdoor experience includes seperate hitting bays for each party, greens in the outfield, food, beverages and ful for the whole family. A day on our range is a hole in one for avid golfers and families alike!
Individual Bay rentals will be for 1 hour and include up to 6 tickets. This rental will come with unlimited balls to hit. The Individual Bay package wil be $75.
Group Bay rentals will be for 2 hours and include up to 10 tickets and unlimited balls to hit. A food package of hot dogs, burgers, chips, popcorn, soda and water will be incldued in the rental. The Group Bay package will be $400.
Permitted clubs are 9 irons and wedges only. Clubs are available for use upon request. Additional concessions and a full bar menu will be available for the duration of the event.

About the Railcats
A day at Steel Yard is non-stop fun, and that's even without the baseball! The RailCats promise a wide array of laugh-out-loud between inning entertainment, great giveaways, jaw-dropping fireworks and a family-first, kid-friendly atmosphere! RailCats fans come in all ages, shapes, and sizes, and the RailCats promise every fan will have fun.
Quick Links
Find Us
Steel Yard
One Stadium Plaza
Gary, IN 46402
219.882.2255